COLTON - There was a time in American history not too long ago when big, massive locomotives pouring out massive thick dark smoke ruled the rails. Some of these locomotives are what built part of Southern California (sometimes in nefarious ways), and perhaps more than a few people remember when they can hear and see the big smoking locomotive rolling down the tracks.
Among these massive trains that once ruled the rails were Union Pacific No. 4014, otherwise known as Big Boy, and before it leaves Southern California you have one last chance to see it.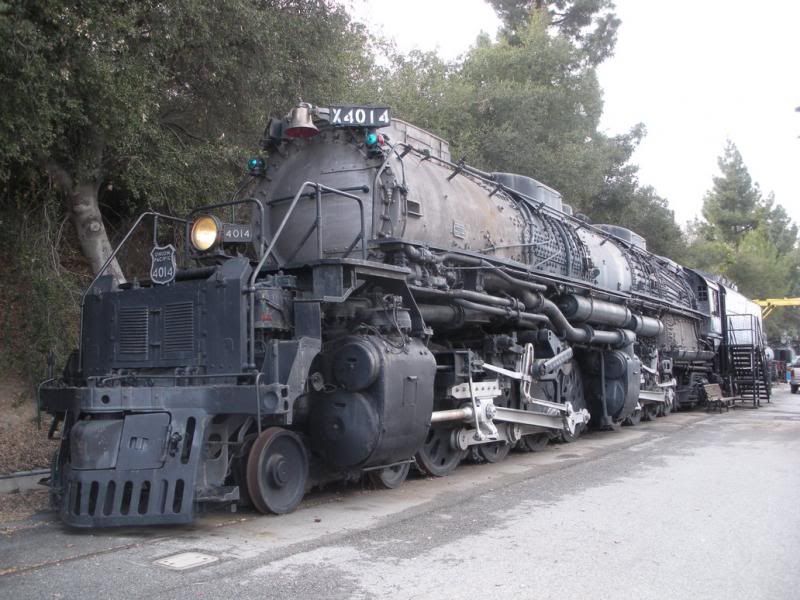 Union Pacific No 4014 Big Boy on Display in Pomona. No copyright infringement intended; shown for historical and educational purposes only.
Yes, it is bad news is a historic piece of history is leaving Southern California, but unlike many historic things that have left us forever there is actual good news here.
In January for the first time in nearly 52 years the wheels on Big Boy turned again and the big old locomotive was back on the tracks as Big Boy will be headed to Union Pacific's Heritage Fleet Operations in Cheyenne, Wyoming from Pomona, with a side stop in Colton, to be restored and soon put back into service for nostalgia trips.
Just how big was Big Boy? According to Union Pacific:
Twenty-five Big Boys were built exclusively for Union Pacific Railroad, the first of which was delivered in 1941. The locomotives were 132 feet long and weighed 1.2 million pounds. Because of their great length, the frames of the Big Boys were "hinged," or articulated, to allow them to negotiate curves. They had a 4-8-8-4 wheel arrangement, which meant they had four wheels on the leading set of "pilot" wheels which guided the engine, eight drivers, another set of eight drivers, and four wheels following which supported the rear of the locomotive. The massive engines normally operated between Ogden, Utah, and Cheyenne, Wyo.
The Big Boy was in service from 1941 until 1959, and found new life in 1962 being the centerpiece of the RailGiants Train Museum at the Fairplex in Pomona.
If you never had a chance to see the Big Boy while it was in Pomona, well, this weekend it is highly suggested you make the drive out to Colton, because you will have one last chance to see the famed Union Pacific locomotive.
If you miss seeing the big train in Colton you will have to wait awhile, because after this weekend the locomotive will make its slow, but steady trip to Cheyenne to be restored, and Union Pacific officials believe the restoration process will take about five years.
Big Boy will be on display from 9 a.m. to 4 p.m. at the Union Pacific's Colton Yard this Saturday and Sunday.
To find the Big Boy go here:
Union Pacific Bloomington entrance
19100 Slover Avenue (Roughly between Cedar Ave. and Riverside Ave.)
Bloomington, CA
92316